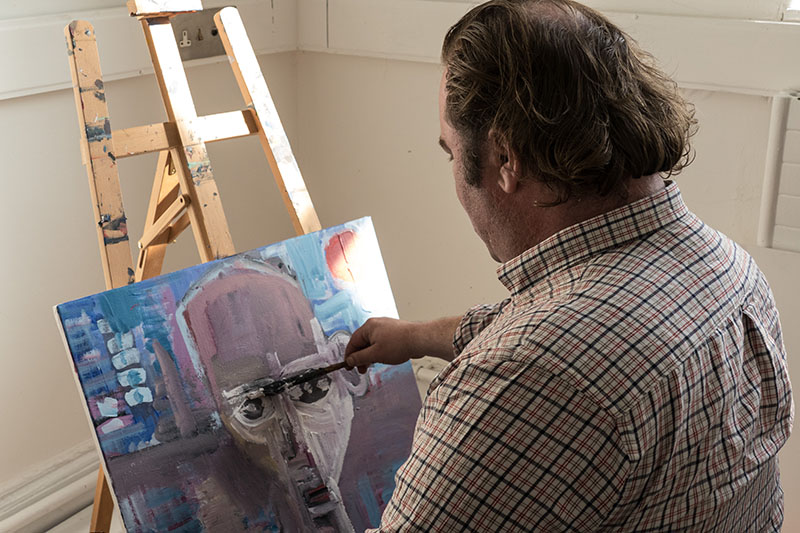 Eoghan is a Kilkenny native.He studied art at Kilkenny college where he sat the leaving cert. He then travelled to wales where he studied creative arts at the university of Glamorgan. He travelled throughout Europe, living in France, Spain ,Italy and in the UK .
He worked in the national library of Ireland for 3 years.studied American poetry at UCD. He has written 5 collections of poems. He has battled with mental health problems his whole adult life which included periods in hospital. He was diagnosed with schizophrenia and is doing well again in recent years. These periods of illness are often the subject of his work, where he tries to reflect to others what it is like to be unwell. He lives now in his native Kilkenny and has a full time studio there.
He has exhibited widely in Ireland including the Crawford gallery in Cork. He has sold over 400 paintings in the past 5 years. His work has continued to develop and evolve ,moving into abstract from figurative. He is best known for his 'faces' paintings which were featured on the Late Late Show. He has also been the subject of the documentary Inside with Brent Pope.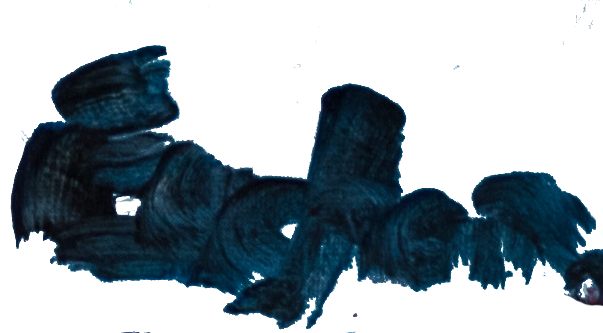 Eoghan O 'Driscoll is a rare treasure; an artist of great talent and a poet with a deep understanding of the human condition and both the beauty and tragedy of existence. In a time where we are constantly distracted by the superficial, Eoghan's work compels us to stop and reflect on what really matters. He is a gentle soul, perhaps of another time and we are the better as a community that he is around and sharing his perspective on life.
Malcolm Noonan
Eoghan O'Driscoll is a true Artist, drawing on his soul and his experience to create vibrant abstract expressionist works.
Tony Strickland